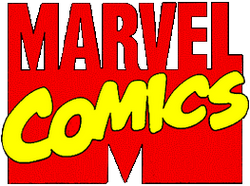 Marvel Comics is one of the major publishing companies producing comic book properties today. Founded by Martin Goodman in 1939, the company was initially known as Timely Comics, and later Atlas. By 1961, however, following experimentation with science fiction and funny animal characters, the line was relaunched as Marvel (taking its name from one of their earliest comic titles), and re-focused on superheroes. The company soon became DC Comics' most notable rival, with such properties as Spider-Man, the Incredible Hulk, Iron Man, the Fantastic Four, and the X-Men, all of which have been adapted into animation, films, television, and video games.
In the mid-1990s, Marvel published a few monthly comic books based on the Disney Afternoon-Era shows and then-recent Disney animated features. These were eventually consolidated into an anthology comic titled Disney Comic HITS!
In December 2009, the Walt Disney Company acquired Marvel Entertainment, the parent company of Marvel Comics. Ironically, the only current Disney comics currently being published by Marvel are new Star Wars comics (following Disney's 2012 acquisition of Lucasfilm) and the Disney Kingdoms line, while comics based on the majority of Disney's animated franchises (including the Disney Afternoon) are now being handled by Joe Books.
Connections
Edit
Many actors and other crew members have worked on both Disney Afternoon shows and Marvel Comics adaptations.
Rob Paulsen played Baron Strucker and Werewolf by Night on The Super Hero Squad Show (2009-2011)
Frank Welker played H.E.R.B.I.E. on The Fantastic Four (1978 animated series)
Ad blocker interference detected!
Wikia is a free-to-use site that makes money from advertising. We have a modified experience for viewers using ad blockers

Wikia is not accessible if you've made further modifications. Remove the custom ad blocker rule(s) and the page will load as expected.