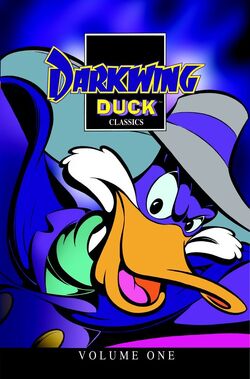 Darkwing Duck Classics was a trade paperback published by Boom! Studios, reprinting the earliest Darkwing Duck comic stories. It was intended to be the first volume of a series reprinting all of the older Darkwing Duck comics, but no further volumes were made due to Boom! not renewing their license with Disney.
Featured stories
Edit
Disney Afternoon comic book issues
Ad blocker interference detected!
Wikia is a free-to-use site that makes money from advertising. We have a modified experience for viewers using ad blockers

Wikia is not accessible if you've made further modifications. Remove the custom ad blocker rule(s) and the page will load as expected.